In today's fast-paced business environment, organizations need to be efficient and effective to stay competitive. Implementing a Learning Management System (LMS) is an effective way to improve employee performance. However, waiting for 6 months to implement the LMS and integrate it with multiple systems should not be the case. Delayed and hassled implementation impacts the timelines and results in opportunities lost for your learning goals.  
The best way to avoid delayed learning is to have a hassle-free LMS implementation process. This will not only help you reduce your time and effort but also start the learning journey for your workforce much faster
Why a Hassle-free LMS Implementation is Essential for Business Efficiency
User Adoption

: A smooth LMS implementation process can improve user adoption and learner engagement. This translates into better learning and performance and in turn, business efficiency. Better user adoption will help you

transform your employee learning experience from day 1.

Time & Cost Savings:

A hassle-free implementation can save time and resources, reducing the overall cost of implementation. This can result in better results and a more efficient learning experience.

Improved Learning Outcomes

: A hassle-free implementation can ensure that learners can easily access and use the system, leading to a better learning experience. Effective LMS implementation creates a connected environment and better engagement to promote faster learning amongst your workforce.

Better ROI:

Hassle-free LMS implementation can make the process cost and time-efficient and provide more time to train employees. This reduces the period that employees take to attain better performance and productivity. When

LMS is implemented effectively, it is more likely to have a positive impact on the organization's goals and objectives.

 
Challenges in LMS Implementation:
Integration with Existing Tech Stack:

The major challenge with LMS implementation is often the lack of integration and compatibility with the existing applications of an organization. If the LMS is not compatible with the existing application infrastructure of the organization, it can lead to implementation issues and create major bottlenecks in adoption.

Resistance to Change:

Resistance to change in the workforce is a common challenge when implementing new systems. This is majorly because of lack of training, fear of technology, and lack of awareness of the benefits of the LMS.

Data Security:

With the increasing concerns around data security, implementing an LMS can raise concerns about the safety and privacy of user data. This can lead to challenges in ensuring the system is secure and compliant with data protection regulations.

Inadequate Post-implementation Support:

The success of LMS implementation depends on the level of support provided to users. If there is inadequate post-implementation support, users may struggle to navigate the system, leading to frustration and disengagement.

 
Pertaining to the aforementioned challenges, the entire process of LMS implementation becomes a tedious and time-consuming task. As a result, most LMS platforms take anywhere between 12-18 weeks to implement and go live. This calls for a hassle-free, quick, and effective LMS implementation.  
How Tenneo (formerly G-Cube LMS) LMS V8 Overcomes the Implementation Challenges:
100+ Connectors:

V8 offers over 100+ connectors

to facilitate seamless integration with your existing applications. It supports various integration scenarios, such as real-time or batch data transfer, one-way or bi-directional synchronization, and data mapping and transformation

.

Intuitive Interface:

The intuitive and user-friendly interface makes it easy to access, navigate, and use. This improves the user adoption rate, fosters better learning, and helps in tackling the resistance to change in the workforce.

 

Compliances & Certifications:

V8 is equipped with various industry standard compliances and security certifications to ensure end-to-end privacy and data security.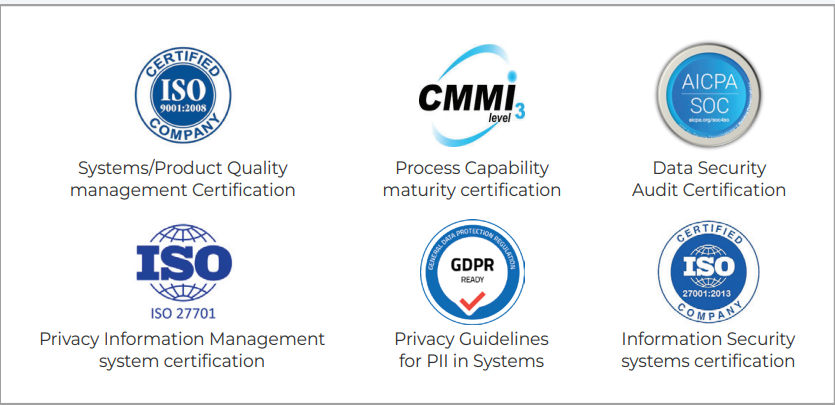 Post-Implementation Support System:

V8 not only offers a hassle-free implementation process but also end-to-end post-implementation support to ensure learning without any hindrance. The V8 post-implementation support system includes:
                  - Ticketing system for online status tracking
                  - 24*7 E-mail & telephone support
                  - Support packages to suit your business needs
                  - Available in your time zone
                  - Onsite/Offsite support model
As Tenneo (formerly G-Cube LMS) LMS V8 offers various connectors for smooth integration with your existing applications, the entire process becomes a hassle-free experience. While other LMS platforms take about 12-18 weeks to complete the implementation process, V8 can go live in just 8 weeks, saving about 45% of your time and effort. This also helps you begin your learning journey sooner and upskill your workforce to perform better.  

Final Word
Hassle-free LMS implementation plays a crucial role in increasing the system adoption and improving your learning outcomes. You start saving from day 1 with efficient implementation and suffer no opportunities lost due to delayed implementation. Moreover, hassle-free LMS integration also reduces stakeholder fatigue. It is wise to choose the LMS platform that offers hassle-free implementation, a great learning experience and reliable post-implementation support.  
Schedule a free product demo of Tenneo (formerly G-Cube LMS) LMS V8 and see how our platform will help you elevate your employee learning experience.