The world of finance and banking is complex
Is your workforce up to date with the financial market?
---
Talk to us for a Demo
Banking on the Future:
How can you rev up your learning strategy?
Complexity, regulations, and rapid technology are virtually changing the entire BFSI industry. FinTech, Insurance Companies, NBFCs, and Investment Banks all are advancing at a tremendous pace. In the current business environment, it is imperative for companies to have a well-informed and compliance-ready workforce that is trained in regulatory frameworks. Furthermore, having a Learning Management System (LMS) that understands the unique learning needs of the finance industry is crucial for success.
Tenneo understands major challenges of the BFSI industry and seamlessly integrates with your workflows for smooth operations.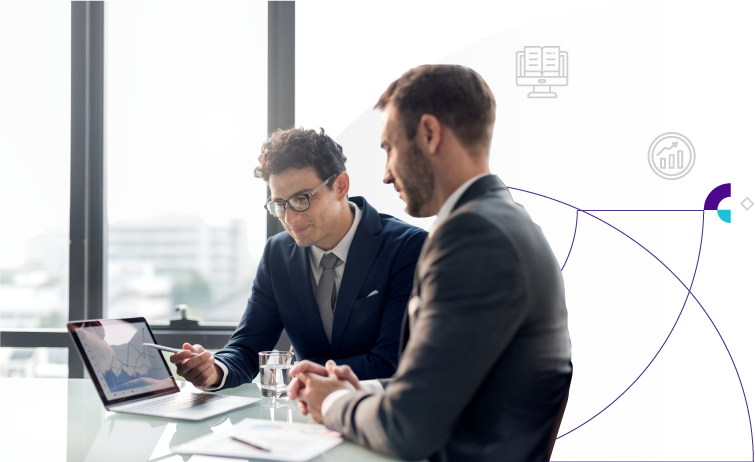 Tenneo – Simply Designed for Complexity
Our LMS is a unique product developed in consultation with top BFSI professionals and maintains LMS compliance. Tenneo has two decades of experience in handling the learning, training, and development needs of some of the biggest organisations in the banking sector, with a cloud-based LMS.
---

Built-in feature for compliance training and certification management

QR code-based attendance monitoring for large scale training deployment

Performance-based learning as per identified gaps by system

Customised business intelligence reports for internal and external audits

Adaptive and evolutionary product training based on market changes

Process training to manage different products/instruments

Effective onboarding solutions to ensure productivity from day one
Meet Some of Our
Major League Clients
---














---
How Does Tenneo Help?
With deep experience with major players in the BFSI industry, Tenneo makes training more engaging and performance-friendly using scientific methods in learning and cognition. Our solutions cover primary aspects for all major sectors like Retail Banking, Insurance, NBFCs, and Investment Banking.
Retail Banking Organisations
Effective and quick onboarding solutions for improved productivity
Just-in-time and just-as-needed compliance training and certification for identified individuals, based on organisational structures and roles
Customer service and support training for branch staff and extended workforce at Service Centers
Product training in line with Retail Banking's changing landscape and complicated financial products
Process training for diverse instruments
Soft skills, sales training, and sales enablement solutions for operational efficiency of the sales force and relationship managers
Multilingual training and UI to cater to localisation needs of a widespread workforce
Insurance Companies
Remote and hybrid training for channel partners
Compliance training to meet different regulatory requirements across bodies like FRM, FINRA, RBI, SEBI, etc.
Investment Banking Organisations
Soft skills training for portfolio managers, wealth managers, etc., to facilitate relationship building
Comprehensive skill management features with continuous monitoring and targeted training on changing trends in the financial market
Learning mechanisms to promote learner communities, group discussions, knowledge sharing, and continuous learning
Linking Learning with Performance
Spaced learning
Performance support
Just-in-time learning
Kirkpatrick model of evaluation
Flipped classroom model
Hassle-free Integration and Implementation
100+ connectors for integration with your tech stack
Continuously upgraded to provide better functionality
Integration with content repositories for better learning
Integration with social platforms for better collaboration
AI-driven Learning Experience
AI-based video assessments
Natural language programming
Machine learning for better suggestions
Deep search